Business
480+ Village Names And Suggestions (2023)
Emotional Village Names And Suggestions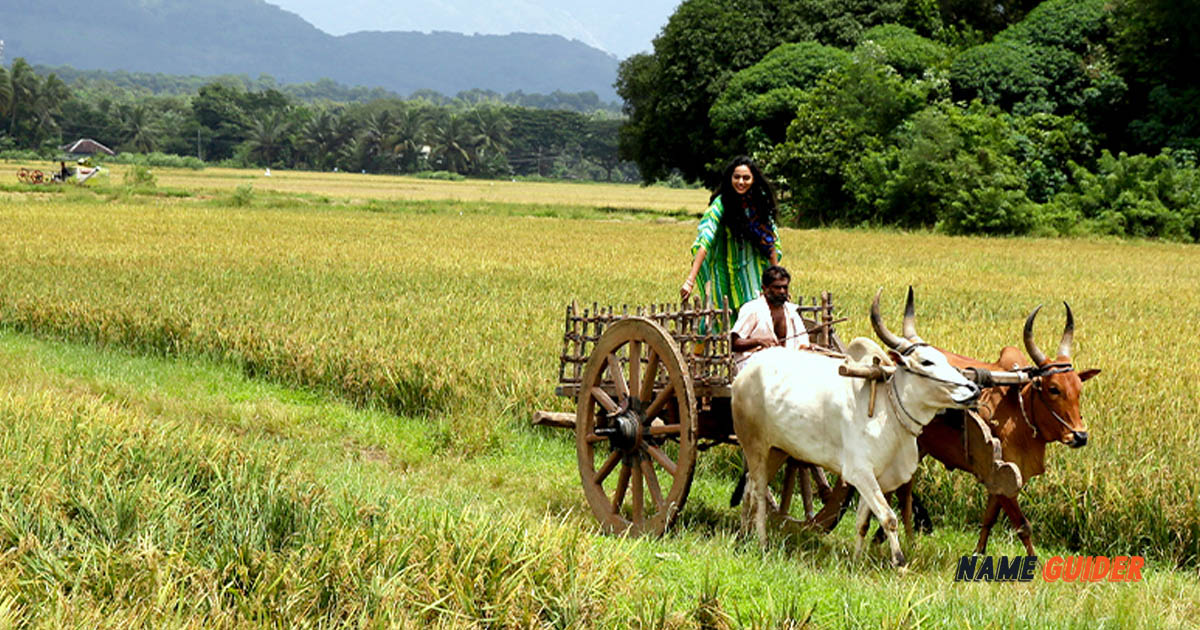 480+ Village Names And Suggestions. Looking for a name for a made-up village or small town to help you tell a brand story? You don't have to use your own imagination to name the characters, villages, towns, or entire countries when you write these fictional stories.
Village Names And Suggestions
It can be difficult to come up with a name. But how do you come up with a village's name? a lot harder. This will require creativity, which can be difficult if you're experiencing writer's block. Thankfully, I've got you covered with these suggestions for village names.
Fantasy Village Names
Here is the list of Fantasy Village Names:
Old Place Svendborg
Esteredge Town
Bellhall Village
Wyvernland Village
Esterdragon Ville
Frostmount Ville
Carmarthen Village
Waehr Village
Eastern Trinzall Village
Elixir Village
Fetching Square
Auburn Village
Port Gendar
Nightingale Village
Evanesce Village
Lovely Village
Diamond Village
New Town Summerville
Watcher's Village
Old Stunnersville
Dazzleville
New Grasslands
Great Xendos Town
Mystic Red Village
Peach Pink Village
Blessed Village
Hirtas Villas
Scunthorpe Village
Silent Stone
Snowspell Village
New Rocknesse
Old Town Nox
Bybeech Town
Waterdown Village
Old Town Northton
Strongmeadow Village
New Falmouth Village
Rockmount Village
Dormeadow Town
Luxor Ville
Sunfall Village
Tuskenvale Town
Clearfog Town
Eastfox Village
Deepoak Village
Nas Laed
Anglesey Town
Aldness Village
Deepwald Village
Zapatosa Ville
Aurich Town
Coldbeach Village
Briar Breach Village
Nicosa Village
Old Town Yorel
Maiden's Eye Town
Deep Run
Old Goldfleece
Violetlyn Ville
Saltwreath Town
New Underwent
Also Read: Short Usernames Ideas
Small Town Names for Stories
West Strawberry Ridge
New Cliff
Clayborro Village
Apple Castle
New May Gate
Northern Sullerdale
Marys Pond
Brickfield Village
North River Castle
Nightcastle Village
Summerstown Village
Potters Pine
Gateway Park
Low Beaver Town
Sand Park Village
Prince Church
Sutten Village
Roger Town
Western Copperborro
Sanborn View
Watson Port
Centeralopolis Town
Strawberry Port
Riverford Village
Allenwoods Town
Copper Church
Old Nightdale
Allen Field
Wood Spring Village
Old Union Lookout
Walt River
Moore View
Grand Beaver Union
Keywoods Village
Green Bay
Central Village
Great Thompson Land
Kruger Bluff
Green Haven
Walt Grove
Goat Bluff
Port Canyon
Stark Forest Village
Andrewland Village
Old Sanborngate Town
Fair View Village
Woldford Village
Lower Sunflower Pond
Hicksberg Village
Arthurfield Village
Orchard Hollow
Reeds Point
Birch Lake
Port Deep
Sanborn Deep
Western Sutten Forest
Western Mayford
Grand Strawberryfield
Lincoln Creek
Old Village Name Ideas
Slahthar Village
New Town Sunnyville
Marintopia Town
Vine Village
Old Springpond
Old Apple
Tangerine Town
Hillside Village
Crystal Village
Rising Tide Village
Riverdell Village
Delphine Village
Atlas Village
Greene Town
Old Town Cocoville
Bering Village
Xephov Village
Town of Ecanus
Glimmer Village
Antykla Town
Ironedge Village
Old Babbler
Sur Village
Friends Village
White Town
Ebba Village
Mandarin Square
Arctic Village
Twig Ville
Opal Berry Village
Pavo Village
Smew Village
New Town Farrahville
Asura Village
Wildecliff Village
Summer Town
Treacle Town
Akriel Village
Wyrm Village
Pearl Village
Barrowmeadow Village
Ash Ville
Old Town Gemville
Pohrkos Village
Skrix Village
Two Seasons Town
Upper Ghyllxos
Twin Village
Clover Village
Griklin Square
Kuntehly Village
Begtuok Village
Oakwood Village
Jiaduk Village
Old Underville
Old Lochholt
New Riversville
Forcas Village
Town Galeru
Petal Village
Funny Village Name Ideas
Woodland Village
Great Diamond Hollow
Birch Church
Banner Springs
Old Bright Well
South Stone Village
Strongwynne Village
Gateway Town
Meadow View
Town of Lard
Pork Barrel Valley
Elk Ridge
Old Man Marys
Nightside Village
East Kruger Canyon
Passing Through Village
Fat Lady Village
Berry Knox
Beaver Land
East Meadowland
Fallbell Village
Moose Union Village
Courlyn Square
Great Mountain Village
Old Town Boring
New Marysopolis
Neo Village
William's Bay
Old Wood Square
Saint Woods Village
Wold Gate
Potters Rock
Old Aspencastle
Thompson Mound Town
Old Town Brightwood
Old Town Fusionville
Rock Hill Village
Upper Apple Gate
Hell Kry Town
Senluox Village
Great Gale
Pyrrhic Village
Opal Heights
Misthall Village
Plain View Town
Ark Pine Village
Welland Village
Olden Town
Always Night Village
Moose Springs
Blackmont Village
Birch Rock Town
Key Castle
High Gentle Lagoon
Lake Grove Village
French May Lake
Owl Ridge
Port Key Hill
Old Andrew Hill
Sugar Castle
Aesthetic Village Names Ideas
Eden Village
Hicksborro Hills
Town of Ashby
Pristine Hills
Blessed Village
Sublime Village
Cherish Grove
Sequoia Village
New Eudaemonia Village
Moon Village
Port West Pond
Cosima Village
Blyworth Shores
Vaulinhorn Village
Old Berkshire Village
Sublime Square
Old Ephemeral Village
Violet Amethyst Village
Uriel Village
Aurora Village
Pineville Square
Cassiopeia Village
Wood Mound Village
Beavercastle Town
Rock Castle Square
Zerta Village
Nadir Village
Ruby Village
Deep Lake Village
Old Fetching Square
Scintilla Square
Euphoria Town
Williams Land Village
New Seraphina Village
Pine Tree Valley
Navi Village
New Port Stunnersville
Hart Lookout Village
Orbit Village
Zos Village
Old Plushville
Mikyla Village
Serendipity Hill
Lucca Village
Lyca Village
Harmony Village
New Jade Town
Davina Village
Three Tree Village
Solaris Square
Old Town Farville
Watson Castle Square
Operose Village
Joules Town
Town of Summerville
Old Town Gentlewoods
Diamond Creek Village
Hibiscus Village
Pleasant Shores Village
New Town Cosmic View
Also Read: Og Usernames Ideas
Viking Village Name Ideas
Skotufjoror
Brokey
Kopanes
Kjos
Skalanes
Isrooarstaoir
Ashildarmyrr
Kjallaksholl
Sandgil
Kalfskinn
Ofeigsstaoir
Hjorleifshofoi
Almdalir
Skjoldolfsnes
Svignaskaro
Helgahraun
Hafrsfjoror
Kiojaberg
Krumsholar
Hvinir
Keldunes
Deildargil
Garoar
Helgavatn
Hundsnes
Alost
Hjaltaeyrr
Dumbshaf
Osomi
Breioavao
Manarfell
Jorundarholt
Akranes
Reykjaholt
Hrafnista
Eilifsdalsa
Hofoarsandr
Kolgrafir
Gunnolfsfell
Skioadalr
Grunnafjoror
Marboeli
Fjalir
Djupadalr
Ira
Mioengi
Hafsloekr
Bekansstaoir
Auounarstaoir
Hafnarfjall
Manavik
Bersastaoir
Einarsfjoror
Lagey
Krokr
Hakonarstaoir
Leira
Eyjasandr
Mulafell
Breioa
Medieval Village Name Ideas
Myrna Village
Cicely Village
Fort Sunberry
Low Highland Town
Peace River Square
Nightwood Village
Old Beth Village
Opal Village
Gillim Village
Elysian Village
Olin Town
Ivy Village
Ingenue Village
Old Anna
New Town Irisville
Northern Ken
Akrasia Village
Birchfield Village
Emerald Lagoon
Copstage Village
Fern Union Village
Sereina Square
New Wehnthor Village
Mellifluous Village
Old Town Willwoods
Town of Eva
Nosar Town
Olive Village
Eleanor Village
Basingstoke Village
Kalrond Town
Felicity Town
Lower Arthur Ford Town
Prince Town
Luna Village
White Gate Village
Mabel Town
Westford Square
Halcyon Village
Turwen Town
Willcastle Square
Old Myrtle
Sanguine Village
Old Raven Village
Rose Gold Town
Old Town Efferville
Old Tilros
Bannerdale Village
Ezra Village
Lily Town
North Castle Shores
Creeksville Village
Cathwaer Village
Billensya Village
Panacea Village
Auburn View Village
Old Sullerwoods
Old Town Dereham
Ripple Hills
Linlim Village
Stylish Village Names
New Town Sunnyville
Happy Smiles Village
Billensya Village
Old Myrtle Town
Gillim Village
Pleasant Shores Village
Apple Castle
Old Town Yorel
Apolline Village
Jiaduk Village
Upper Church Town
York Village
Upper Apple Gate
Birchfield Village
Lake Grove Village
Xephov Village
Moon Village
Riverdell Village
Two Seasons Town
Old Coastfield
Fort Beaver Valley
Leira Area
French May Lake
Diamond Creek Village
Kjos Town
Nadir Village
Plum Paradise
Keywoods Village
Ebba Village
Haling Cove
Western Sutten Forest
Lorelai Village
Eden Village
Wallux Town
Clearfog Town
Blackburn Village
York Village
Sweet Delphine Village
Begtuok Village
Mystic Red Village
Nightside Village
Antykla Town
Strawberry Port
Panacea Village
Deep Lake Village
Slahthar Village
Penduline Village
Old Nightdale
Old Wood Square
Old Town Joviz
Town of Eva
Williams Land Village
Krumsholar Village
Fetching Square
Banner Springs
Solaris Village
Old Union Lookout
Zapatosa Ville
Old Town Farrahville
Old Place Svendborg
Cathwaer Village
Metro Field
Gale Rock